Restaurant furniture has come a long way from heavy and tacky furniture pieces made from velvet and brocade. These days, restaurant furniture pieces are assuming sleek and stylish designs made from almost any material imaginable.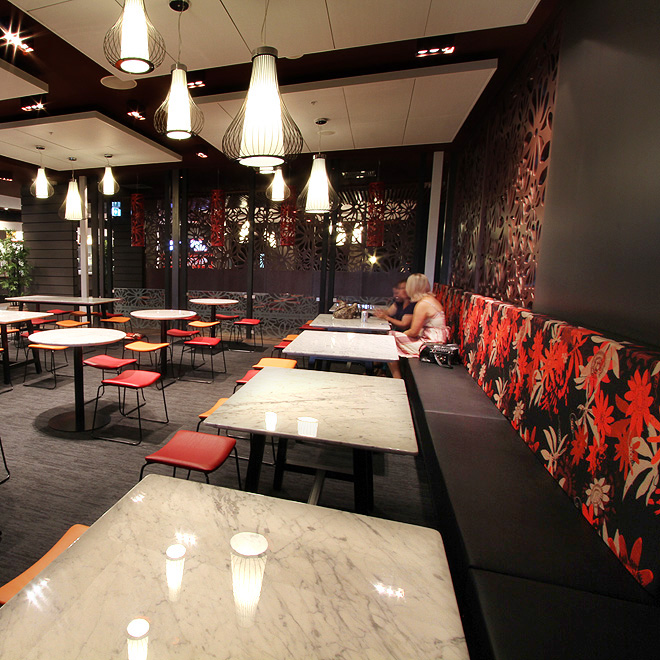 While it is quite tempting to buy on impulse and purchase every restaurant furniture piece that looks quite good in itself, it is more practical to make purchase contemporary restaurant furniture based on several criteria.
One of the things that should be considered in choosing contemporary restaurant furniture is its fit with the theme or décor of the restaurant it's supposed to be in. Contemporary restaurant furniture should be able to match or at least be in line with the overall look and feel of the restaurant. Purchasing contemporary restaurant furniture that is way too off with the restaurant's current theme will be a disaster. Aside from the fact that it will look out of place, it will also disrupt the whole ambience of the restaurant. Ambience is very important most especially if you are just starting out with your restaurant. The look and feel of a restaurant can have customers coming back due to satisfaction or have them looking elsewhere.
Another thing to consider in choosing contemporary restaurant furniture is comfort. The comfort brought about by contemporary restaurant furniture is attributed to the material used and the design. There are lots of materials used in furniture making including metal, plastic, vinyl and even paper. They can assume various shapes and designs giving unique and stylish looks to chairs, tables, stools and sofas. These contemporary restaurant furniture pieces come in different colors and hues. Depending on the purpose of the furniture, they can be classic pieces which are comfortable or funky and edgy in terms of design but will not deliver the same comfort as the classic pieces. The intent with which this contemporary restaurant furniture is purchased should then be considered.
Contemporary restaurant furniture should also be chosen according to durability. Restaurant furniture can be considered an investment. The longer they last, the better. Cheap restaurant furniture can only go so far and will allow users to initially cut on cost. However, a bit more expensive durable restaurant furniture is more cost effective and will not have you revamping the whole restaurant every few years or so.
Lastly, buyers should consider where they are intending to place their contemporary restaurant furniture. Furniture for outdoor use should be able to withstand harsh weather conditions such as the scorching heat of the sun, the cold winter season and all that water during the rainy season. Those intended for indoor use can be made out of limitless materials.