The design and layout of your restaurant café plays a vital role in drawing in and keeping much needed customers. Good food and good service will be able to bring in customers too but having a good layout for your restaurant café in terms of furniture is equally important.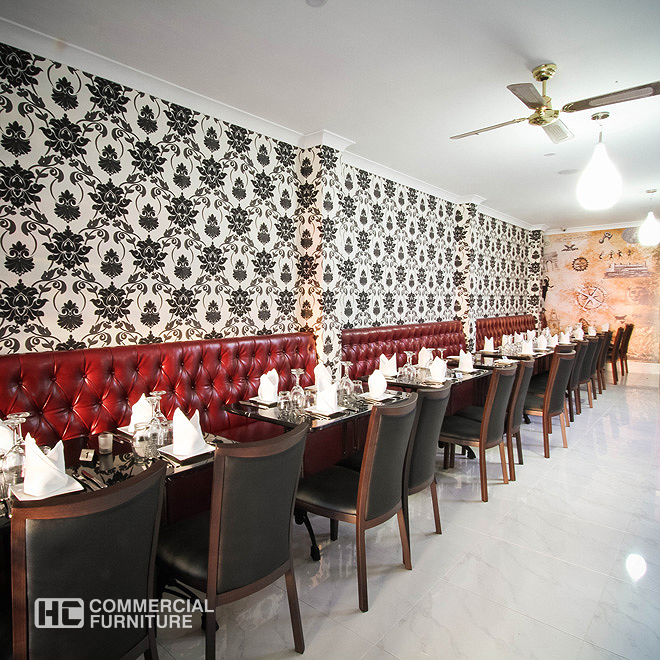 Good restaurant café furniture translates to a good dining experience for your customers. Restaurant café furniture will be able to provide comfortable seating for customers and sturdy, reliable tables to go along with the seating.
On the other hand, poorly selected restaurant café furniture will not be able to provide your customers the comfort and enjoyment that they need. This would mean that no matter how good the food served is and no matter how attentive the waiters and waitresses are; there's a good chance they won't be coming back. Such a scenario can be disastrous – not only for restaurant cafes just starting out but also for those who are already well established.
It is thereby very important for restaurant café owners to pay attention in the selection and layout of restaurant café furniture. To be able to provide customers with positive dining experience in your restaurant café, you should be able to: develop a theme for the restaurant café, select the right restaurant café furniture and successful set up or layout the right restaurant café furniture.
Coming up with a theme for your right restaurant café comes first. Themes can be anything from rustic to contemporary, depending on your choice. Most restaurant café owners match the theme with the kind or type of food they are serving. For example, restaurant café owners serving Italian dishes may opt for rustic themes while those serving cakes and pastries might be more inclined to stick to modern and contemporary themes.
Choosing the right café furniture comes next on the list. Choosing the right furniture for your restaurant café means that it should be in line with the theme you have come up with and should also fit your allotted financial resources. Sticking to a certain theme will prevent restaurant owners from interior design disasters. It is also helpful to note that although decors will enhance restaurant café furniture, they are not always needed. Excessive decoration can also lead to disastrous interior design.
Lastly, the placement and layout of restaurant café furniture should be considered. Although last, this step is of equal importance to the first two. Avoid crowding too much tables and seats in one area as it may lead to unhappy customers who won't be able to have privacy. Proper measurements should also be taken into account to avoid narrow seating arrangements that will make customer uncomfortable.