Vinyl Signs
No products were found matching your selection.
CUSTOM MADE VINYL SIGNS
From your art work file or from a simple jpeg picture, we can make your vision a reality on your wall. And don't forget: Custom wall decals make a fabulous gift for those who desire something new and refreshing
Simply provide us with the file and we do the work! Choose from multiple colors and pick any size you want.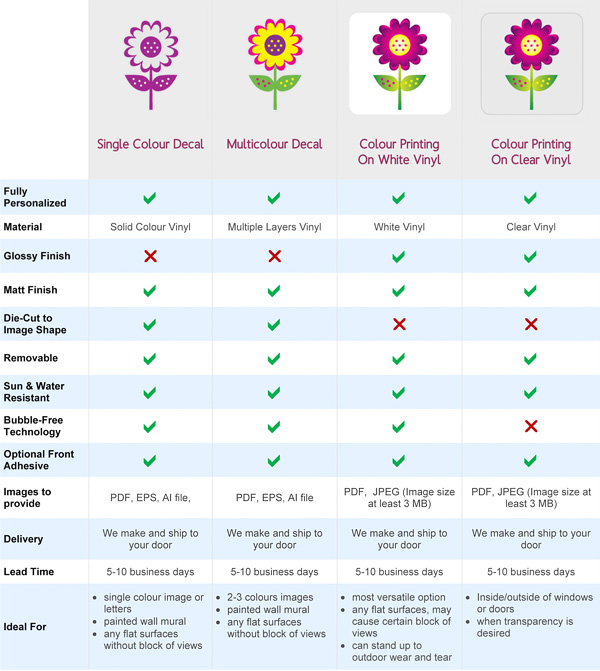 HOW TO ORDER
1. send us your photo or artwork specify colors and dimensions, to Enquiry@walldecors.com.au
2. we get back to you with an estimate
3. once you've placed your order, we email you a first proof/preview of your wall decal
4. if any, we make the changes you are requesting, and upon your final approval, we manufacture your custom decal and ship to your place.
Please note:
1. Decal pricing is the cost of material and production only, which excludes GST, delivery and design fee.
2.  For customers who require assistance in preparation of the file, an extra design fee is charged.
3.  Vinyl samples are available on request for customers who haven't used our decals before.
Visit www.walldecors.com.au
Wall Decors is a division of HC Group Australia